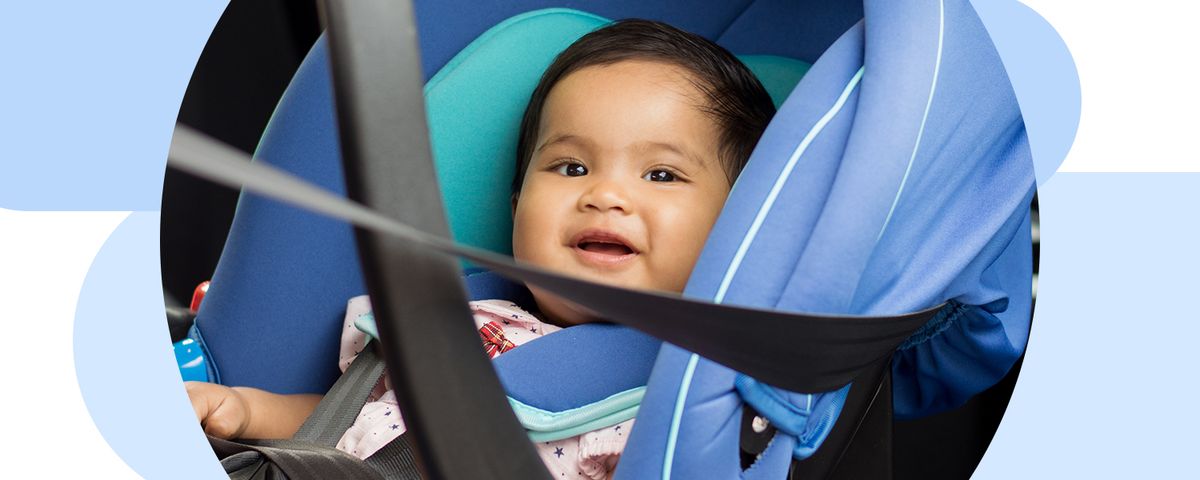 How To Use And Install Your Car Seat Rear-Facing
There are three types of car seats which can be used rear facing:
Infant car seat carrier – suitable for newborn till 13kg.


An infant carrier is a convenient way to transport baby in and out of the car.



Convertible or multistage car seat – suitable from newborn in rear facing position for as long as possible. Check the instruction manual to determine weight limit.


A convertible car seat is used from birth to 13/18kg rear-facing, and can be turned forward-facing from 15 months onwards.



Rear-facing only car seat – recommended for 6 months and above.


Axkid car seats offer rear-facing protection until 25kg or 125cm.



Using Your Car Seat
Use your car seat rear facing to the maximum allowed weight and height allowed by the manufacturer. This will ensure the best possible protection for your child's head, neck and spine.
Make sure child's back is fully supported against the car seat, then tighten harness snugly. Check snugness by placing two fingers flat on child's collarbone under the shoulder pad. If you can still rotate your fingers, then you need to tighten further.


Place two fingers flat on child's collarbone under the shoulder pad to check whether the straps are snug enough.



Harness straps must be at shoulder height or slightly below. Buckle should be over the pelvic area, not up against the tummy.


Check the harness and the buckle. Make sure everything is correctly installed.



Swaddle baby by tucking in the blanket or nappy firmly around baby only after baby is securely buckled in.


You can wrap baby only after buckling in the car seat.



Do not use additional padding or head support that did not come with car seat under baby's head, as this may make the head flop forward and block baby's breathing.
Never leave baby alone in the car seat. Pick up baby less than 1 month old every 30 minutes or so. Older babies and young children need to stretch out every two hours so be prepared to make frequent planned stops during your journey.
Installing In The Car
Read instruction manual carefully to check correct belt path. Every car seat is different!
Infant carriers can only be used rear facing. Do not place rear facing seats in front of an active air bag as this can lead to death or serious injury.


Infant carrier installed with base.



You can use a base which is first installed in the car. The infant carrier then clicks in easily for added convenience.
Place car seat flat on vehicle seat and adjust angle to 45° for infant carrier. Convertible car seat must be adjusted to rear facing recline angle according to indicators on the side of the car seat.


Refer to the blue indicator to choose recline angle for rear facing car seat.



Check that car seat is securely installed and does not move more than 2cm from side to side after pulling vehicle seat belt tight.
For more info: How do I transport baby home from the hospital? / Bagaimana Membawa Pulang Bayi dari Hospital?