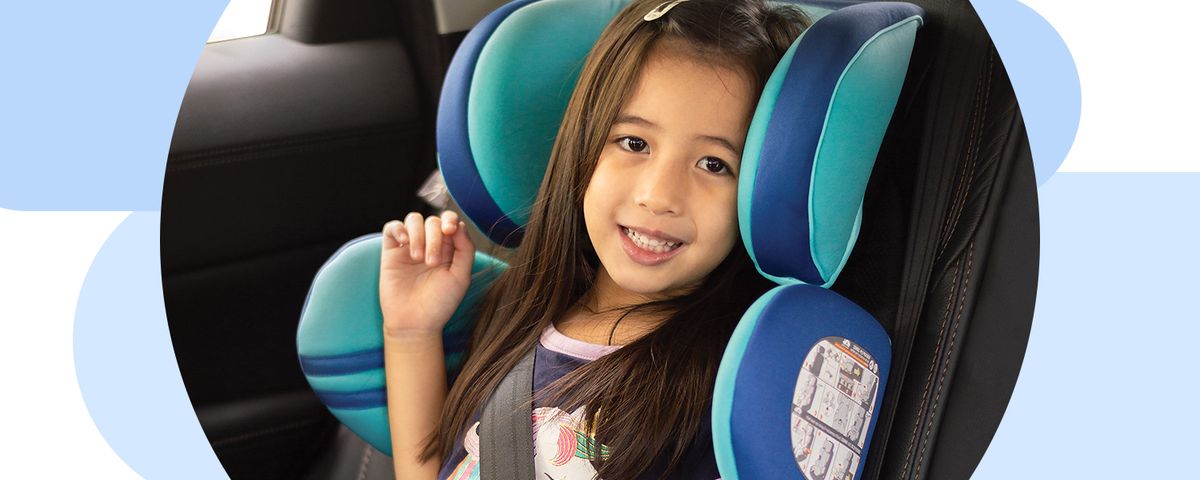 How To Use And Install Your Booster Seat
This group of car seats is referred to as Belt Positioning Booster Seats or Booster Seats for short. Most booster seats will indicate usage at 15-36kg. The recommendation however, is that your child must be at least 4 years and 18kg before switching to this kind of car seat. Children younger than 4 years or less than 18kg should still use a car seat with 5-point harness.
When using booster seats, the vehicle 3-point seat belt is used to secure the child, and needs to sit across the chest and hips. When the child is not old or big enough to fit the booster seat, the vehicle seat belt may cut across child's neck and tummy, and can cause serious internal injury in a crash.
Booster seats are for children who are not tall enough to use the vehicle seat belt.
Using The Booster
Read instruction manual carefully to see how vehicle seat belt is routed when securing your child. Every booster seat is different!
Make sure child's back is fully supported against the car seat. If child slouches, the seat belt will be out of place and the child could slide out from under the belt in a crash.
Check that vehicle shoulder belt is routed correctly through the shoulder belt guide, and lies away from child's neck and flat across the chest.


The vehicle shoulder belt is routed correctly through the shoulder belt guide. It should lie on child's shoulder, across the chest and upper thighs.



Check that lap belt is across child's hips or upper thighs and not on tummy.
A high back booster is recommended where possible, as this gives better side impact protection and head support for your child.
The booster seat should sit flush against the back of the vehicle seat. The vehicle head rest may need to be removed to enable a better fit.
When using a backless booster seat, make sure your child's head is within the vehicle seat back or vehicle head rest if available. Backless booster seats are a great option if space is limited and you need to transport all three children safely in the back seat.


Backless booster seats can be useful if space is limited.



Your child must be able to sit correctly in the booster seat throughout the journey, and keep the vehicle seat belt in the correct place and not under armpit or behind the back.


The vehicle seat belt properly positioned in the correct place.



Make sure to secure your booster seat with the ISOSAFE anchors if available, so that it does not become a projectile when your child is not sitting in it. You can also use the vehicle seat belt to secure an unoccupied booster seat in place.


Secure the booster seat with the connectors or vehicle seat belt when not in use.
For more info: Why Does My Kid Need to Use a Booster Seat?