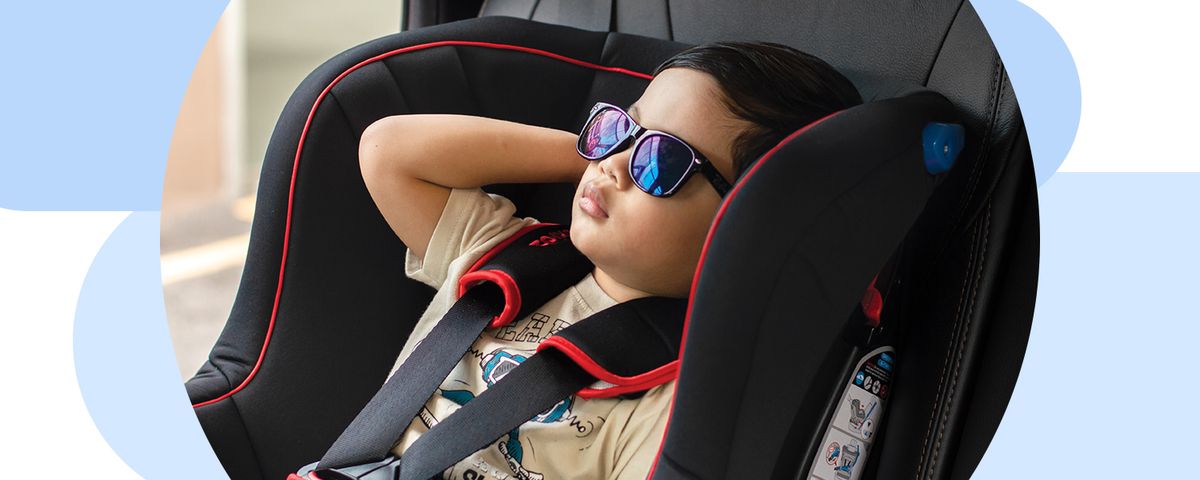 How To Use And Install Your Car Seat Forward-Facing
Do not forward face too early!
Although your car seat may state that you can use it forward facing from 9-18kg, injury statistics have shown that babies and toddlers who were forward facing received more severe and life-threatening injuries than those who were rear facing.
It is recommended to only forward face at a minimum age of 15 months or 13kg, and to remain rear-facing for the maximum limit allowed by the car seat manufacturer. Use your forward-facing car seat with the 5-point harness until your child is 18kg.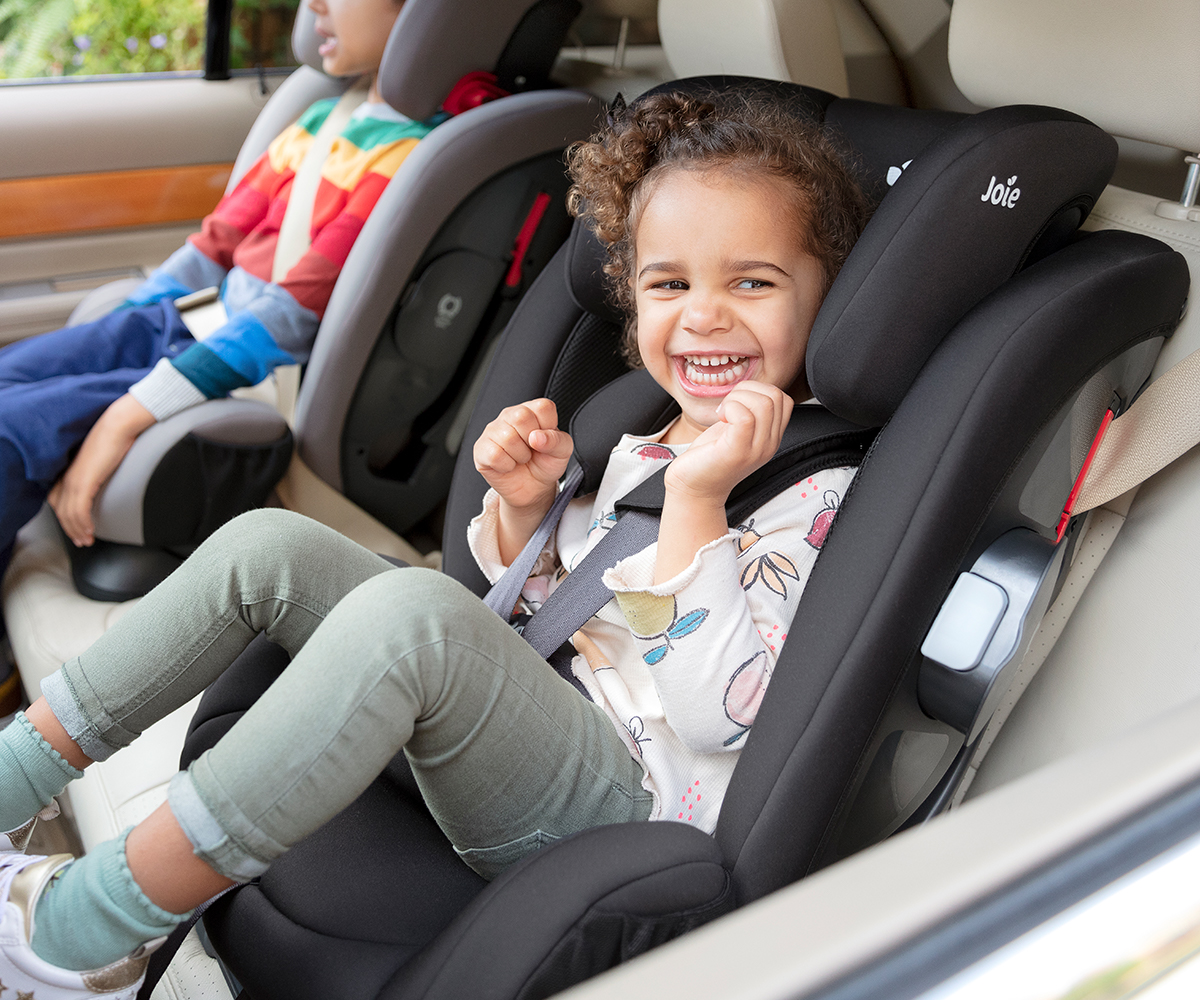 Remember to remove the infant padding and inserts when using the convertible car seat in forward-facing mode.
Using Your Car Seat
Make sure child's back is fully supported against the car seat, then tighten harness snugly. Check snugness by placing two fingers flat on child's collarbone under the shoulder pad. If you can still rotate your fingers, then you need to tighten further.


Tighten the harness and make sure it must be at or slightly above child's shoulders.



Harness straps must be level with or slightly above child's shoulders. Make sure they are flat and not twisted.
Combination booster seats are forward facing only seats which are used with a 5 point harness until 18/25kg, and then converted to booster seats until 36kg. These seats are also good for children who have outgrown their convertible seat by height but are not yet ready for a booster seat. For children who have outgrown their convertible seats by weight, you can opt for a combination booster seat that harnesses to 25kg which gives them ample time to become physically mature enough to use a booster seat.


Use combination booster seat with 5 point harness for children who are not ready for a booster seat.



Check the car seat manual whether all support padding should be removed. If not mentioned, it is recommended to remove extra support padding when forward facing, as it may compress in a crash. The harness will then be loose and your child will likely be thrown out of the car seat.
Do not wear thick clothing or jacket. If necessary, a blanket can be used over your child after he is securely buckled in.
Installing In The Car
Read instruction manual carefully to check correct method of installation. Every car seat is different!


Always read the instruction manual before installing the car seat.



Use correct forward facing recline angle by checking indicators at the side of the car seat.


The red indicators on the car seat is the recline angle level for forward facing.



For Installation With Vehicle Seat Belt
Only vehicle 3-point seat belt can be used. Lap belt only position cannot be used.
Check that correct belt path is used. Red indicators are for forward facing.
Ensure that the built-in lock off or locking clip is used if available.


Slide vehicle shoulder belt into red lock off clip at the side of the car seat.



Check that car seat does not move more that 2cm once vehicle seat belt is pulled tight.
For Installation With ISOFIX
All isofix seats come with either a top tether or a support leg, which must be used together with the isofix attachments. The isofix attachments on the car seat are first locked into the isofix anchorage points in your vehicle. Check your vehicle manual to locate the top tether anchorage points in the car. If your car seat has a support leg, this must be securely connected as well.
Check that all indicators are green once ISOFIX and top tether/support leg is engaged.


The green indicator will appear when installed correctly.



Remember to push car seat all the way in towards the vehicle seat back. You may have to squeeze ISOFIX adjustment lever to do this.
Do not use together with vehicle seat belt unless specified in the manual.
For more info: Is My Child Ready for a Booster Seat?