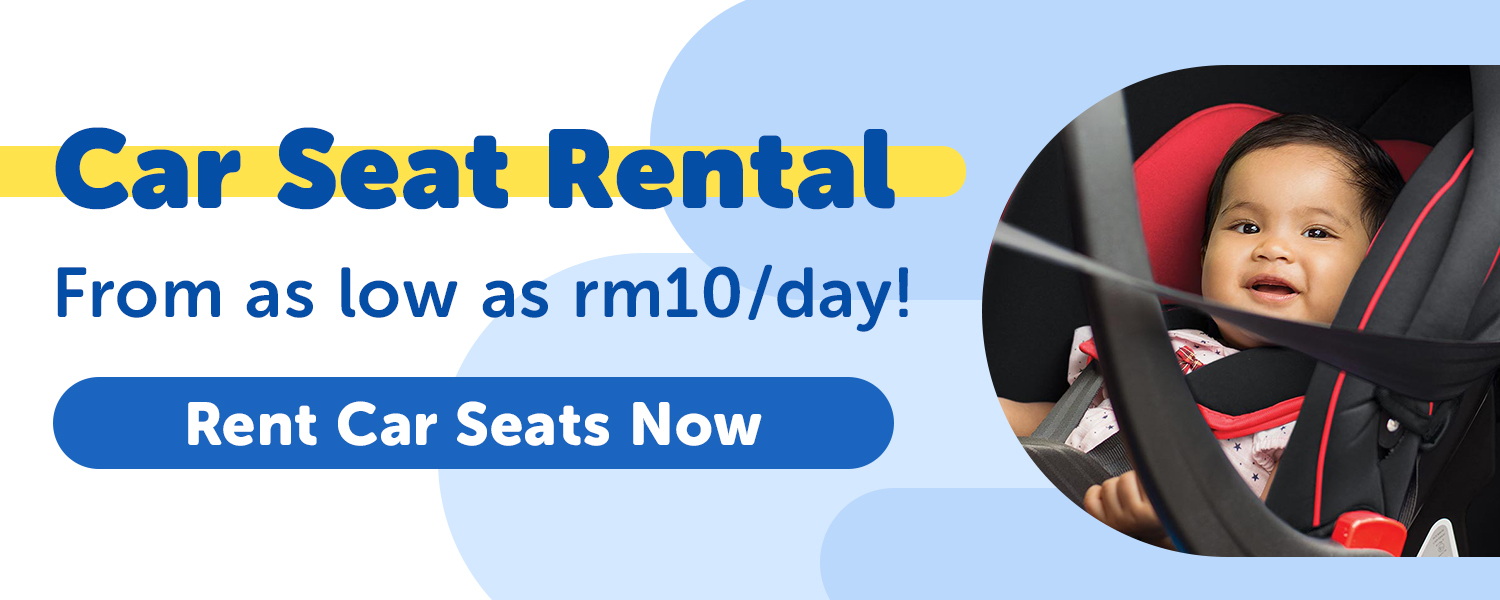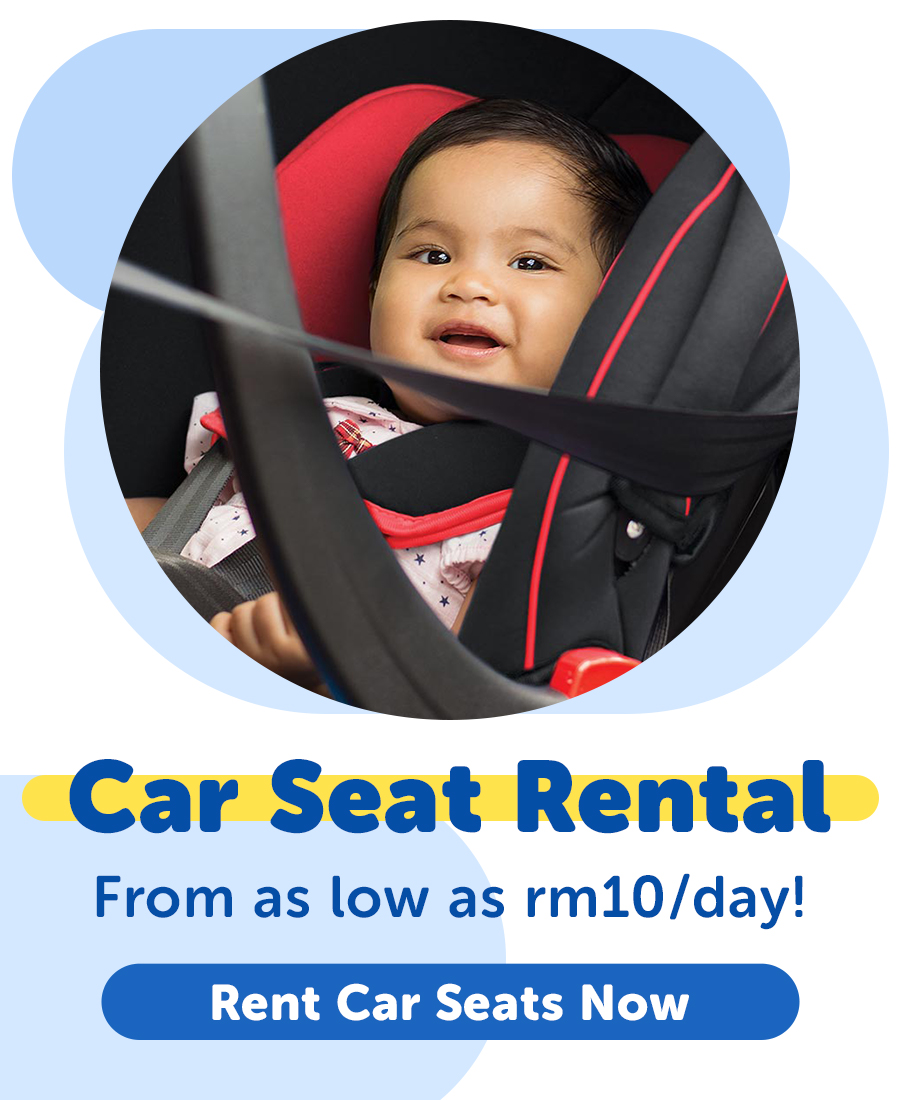 Car Seat Rental Programme
As Low as RM10/day
Travelling just got safer! At affordable prices from as low as RM10/day, rest assured that you child is riding safely throughout your holiday. From infant carriers to big kid boosters, there's an easy and safe travel solution for every kid!
Clean & Sanitised
Every child's safety is important to us - each rental seat is thoroughly cleaned, sanitised, and safety inspected before & after every rental.
Qualified COSAs
Our qualified Child Occupant Safety Advisors are here to help! From selecting the right seat for your child to assisting in car seat installation; ensuring your child is as safe as they can be!
How it works
1) Fill in Form
Complete our rental form so the right seat may be selected for your child.
2) Receive Quote
Our quote includes the total rental fee, refundable deposit, and a cleaning fee.
3) Pay & Pick up
Confirm your booking and pick up your seats at our friendly customer service center in Puchong, Selangor!
4) Enjoy your trip!
Travel happily and safely with your entire family!
5) Return seats
After your trip just drop off the seats at our customer service center!
6) Receive Deposit
Your refundable deposit will be processed within 3 working days.
Testimonials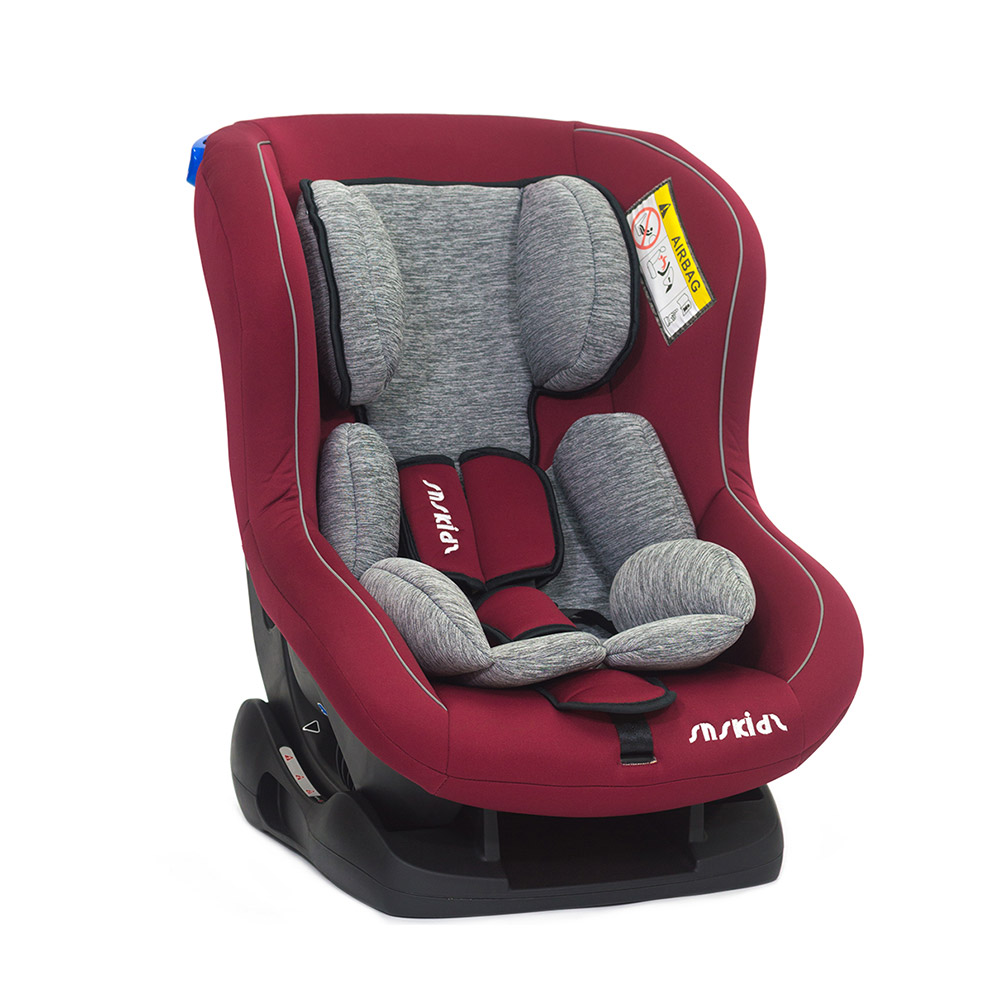 I rented snskidz sport for my 3yo toddler for hari raya balik kampung time. Even though she's not used to use crs other than her current one, she slept all the way for 5 hours during the journey. Also, she cant take off her hands from shoulder strap as she normally does with her current crs. I really think this brand is a very good & quality one from our LOCAL manufacturer. Rental price is very2 affordable, in fact the price of the crs also very cheap but with good quality. Good job safe n sound, and thanks for the service provided
- Juani
Car Seat Rental Terms & Conditions
Minimum rental booking period is 7 days, which we will collect upon booking. Once returned, we will refund you the balance days not used.
Deposit will be fully refunded upon return of item in same good condition.
Amount retained for damages is at full discretion of management and is not negotiable.
Rental includes non refundable cleaning fee of RM30.
Rental day is calculated from pick-up time to same time next day i.e. 24 hours.
On drop off day, after one hour grace period, it is considered another day's rental unless otherwise pre-arranged.
Car seats must be picked up and dropped off on days we are open (Closed Sat, Sun, & Public Holidays)
Car seats must be collected and dropped off at our office located at: 6, Jalan PP 11/3, Alam Perdana Industrial Park, 47130 Puchong, Selangor
We require a lead time of a least 3 working days prior to pick up day to arrange and confirm your booking. We may not be able to fulfill last minute requests.
Powered by Froala Editor