Joie Baby Malaysia
There is much planning to do in terms of the gear you need for your baby. If you speak with a few experienced parents about items you will need, you will find some commonalities. Among the necessities are a car seat, stroller, high chair and a portable sleeping device.

Distributed exclusively in Malaysia by SNS Products Sdn Bhd, the Joie brand provides parents with state of the art baby gear. Everything you need for your infant can be found here on the Safe N Sound website. Online ordering from SNS takes the hassle out of obtaining baby's necessities. Let's have a look at the items that will make life safer for your infant and easier for parents.

The most important piece of equipment for your wee one is a car safety seat. Designed and built with the highest quality, most durable materials available, every Joie car seat is fully assembled and put through a rigorous round of crash testing prior to being purchased.

A good stroller makes life easier for parents on the go. With your baby's comfort in mind, Joie provides options that grow with your child and are easy for mom and dad to navigate. The MyTrax is suitable for your child from birth and adjusts to allow your newborn to ride in an infant seat or cot. As your baby grows, the MyTrax becomes forward facing so your toddler can view the world as you stroll. The MyTrax is designed to navigate any type of ground surface and folds quickly and easily.
You want your baby to have his own cozy spot to snooze when visiting relatives. The Commuter Change & Snooze features a full size bassinet for when your baby is tiny. As baby grows, you will appreciate the easy clean materials the Commuter Change & Snooze is made of as well as the convenient carrying bag and ease of assembly.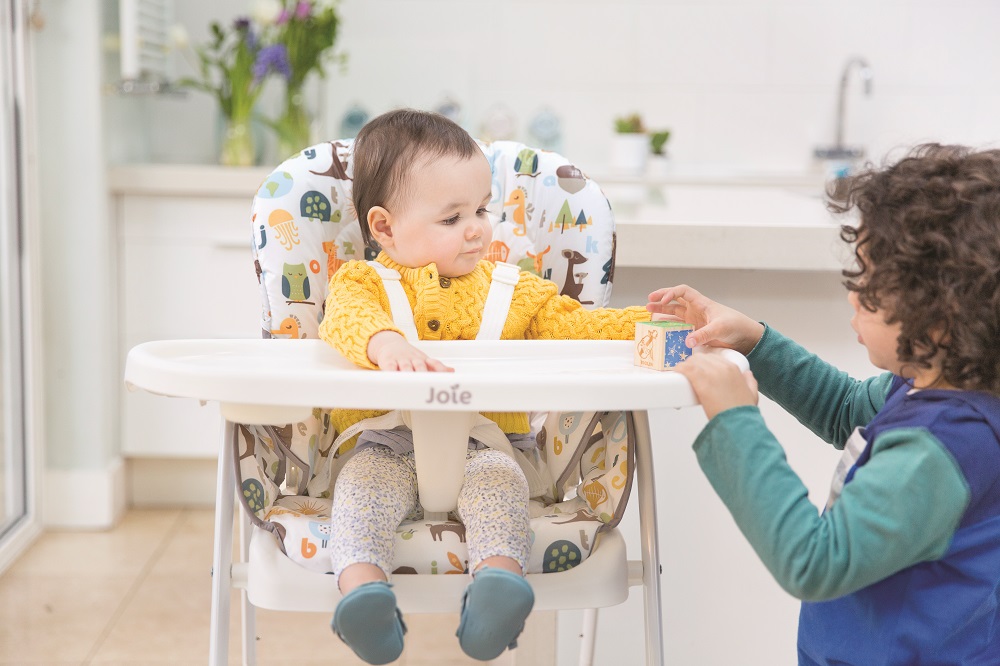 A high chair for your baby will make meals more pleasant for the whole family and afford your baby the opportunity to bond with the whole family as you share a meal. The Mimzy Snacker has many convenient features parents will appreciate. One step flat folding and tray storage on the back legs make this an item of baby furniture that is easy to travel with and store. Designed with your baby's safety in mind, the Mimzy Snacker features a harness system that adjusts as your baby grows and keeps her secure in the high chair.